As the hot weather rolls in and the BBQs roll out, summer has officially arrived! This guide will help with choosing the perfect tipple for all your summer plans, from al fresco dining to weekend picnics and staycations. From crisp whites to refreshing rosés, these summer favourites will help quench your thirst all season long. Available to shop in our Belfast Store or via our website for delivery straight to your door…
COOL WHITES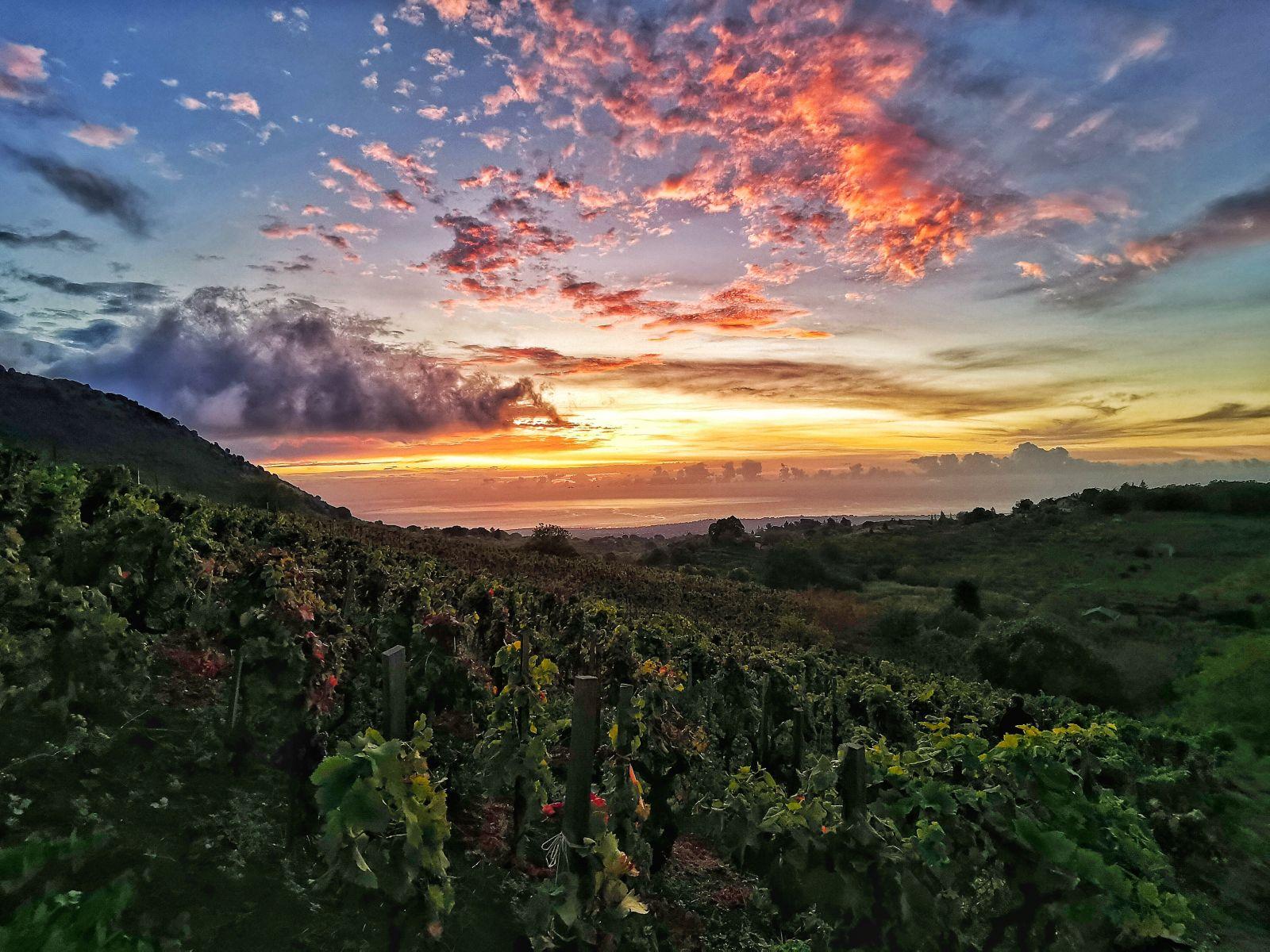 Summer is all about crisp, lively, vivacious, fresh whites, usually with lower alcohol levels than reds, hence keeping you relaxed, revitalized, and less dehydrated. Sauvignon Blanc, Pinot Grigio, Albarino, Muscadet and Picpoul de Pinet are but a few of the white grape varieties we recommend in the warm summer months. These light, crisp, fruity wines are ideal to accompany the lighter style of food eaten in summertime.

Muscadet Sèvre-et-Maine Sur Lie, Domaine de la Chauvinière 2019
Domaine de la Chauvinière was founded in 1946 with only 5 hectares of Melon de Bourgogne. Jérémie Huchet now heads the estate with 38 hectares of organically grown grapes on gneiss, granite, and amphibolite soils.
This fresh, seamless Muscadet balances aromas of pear and white peach with a firm minerality and tangy acidity.

Gustave Lorentz Alsace Gewürztraminer Réserve d'Alsace 2019
In 1995, when Georges Lorentz took over the business, the domaine had 32 hectares of owned vineyards, and bought grapes grown in 120 hectares exclusively in the Bergheim area. Georges, decided to create a new working ethos within Maison Gustave Lorentz by converting to organic growing in 2009.
The palate is rich and full-bodied. The wine is pleasantly intense. It is very rich in fresh fruit flavours and spices
Picpoul De Pinet, Domaine Saint Peyre 2020
The grape is Picpoul, the Village is Pinet, about 10km North of Agde, near Marseillan. It's what the locals drink with the famous oysters of the region. Pomerols is a small picturesque village with a passionate historical past, The Pomerols vineyards stretch over vast sunlit terraces with clay/calcareous soils. This Co-operative was founded in 1932 and produces 55,000 hectolitres. It has 320 members covering 800 hectares of which 230 are in the Appellation of Picpoul de Pinet.
Dry, crisp and fragrant, with a distinctive nutty nuance. Perfect with seafood, white fish and poultry, and as an aperitif.

Thierry Delaunay Sauvignon Blanc 2020
This domaine has been in the hands of the Delaunay family for five generations, with Thierry only recently taking over from his father Joël. The estate covers 21 hectares, on the banks of the Cher, in the appellation of Touraine in the Loire Valley. The combination of clay and flint soils - 'perruches', permit a diverse range of grapes to grow successfully in this region.
This Sauvignon Blanc is fresh and inviting with aromatics of gooseberries, exotic fruits and melon, all balanced with bright acicidy and minerality.

Pajzos Tokaji Hárslevelu T 2012
In the 16th century Tokaji wines superseded the role of Syrmian wines to become the favoured drink at the royal Hungarian court. The noble Tokaji wines soon became the favourite at the dinner table of ruling families of Europe, often the crowning glory at the end of great feasts. Louis XIVth regarded it as simply the "king of wines". Wines created in the Tokaj Wine Region have a unique character, a distinct minerality. They have a wonderfully taut acid structure and offer wines perfect for a light or a heavier meal or simply to enjoy.
Here, in its dry form, the grape showcases its aromatic, blossomy character on top of a peachy palate that is tempered by the trademark, zingy acidity that this grape and region has become known for.

The vineyards are situated between 450-550 metres above sea level and benefit from a cool breeze that blows off the Bay of Naples. This same breeze has, over the centuries, blown volcanic ash from Vesuvius inland, giving the soil here a volcanic character rich in minerals and trace elements. This lends a great depth of flavour to the grapes. Every year at the end of September, a regional wine festival in honour of the Falanghina variety is held in Campania. The variety is famous for exceptional white wines that are now enjoying increasing popularity.
The Vesevo Falanghina has a multi-faceted bouquet hinting of citrus fruits, sweet melon, pineapple and mint with nuances of ginger. The white wine is soft and harmonious on the palate, medium-bodied, with a finish of fine minerality and well-balanced acidity content providing length and freshness.

Marques de Caceres Deusa Nai Albariño 2019
In 1970, Enrique Forner founded Marqués de Cáceres, Unión Vitivinícola, S.A., a historic Alliance between a region (Cenicero, La Rioja Alta), an enterprising family that has been devoted to the wine trade for five generations.
Lively fruit aromas with notes of peach and cirtus along with a hint of herbaciousness. a nervy and refreshing acidity counter balance the fruit and provide an elegant finish.

Pegasus Bay Sauvignon/Sémillon 2017
The vineyard is located within the Waipara Valley of North Canterbury, on free draining, north facing terraces carved out of New Zealand's Southern Alps by an ice-age glacier. The Donaldson Family have been seriously involved in viticulture and winemaking for over 40 years. Founder Ivan Donaldson planted the first Canterbury vineyard in 1976 and went on to establish Pegasus Bay in 1986 with his wife Christine.
Citrus fruit, greengage, gooseberry and passionfruit aromatics, with a hint of freshly crushed thyme. The Sémillon fills the mouth, providing good fruit weight and richness to balance the vibrancy and herbaceousness of the Sauvignon Blanc. Creaminess and body comes courtesy of less aging, with crisp minerality on the finish.
SUMMER SPARKLING & REFRESHING ROSÉ

Henri Champliau Wild Miss 55 Méthode Ancestrale Rosés
Henri Champliau is a family-owned sparkling wine producer in Mercurey, located in the heart of the Côte Chalonnaise region of Burgundy. The company was founded by Alexandre Graffard in 2016, who named the winery after his grandfather, who held deep admiration for the terroir and craftsmanship of Burgundy. Wild Miss Méthode Ancestrale Rosé Demi-Sec is produced from 100% Gamay from Beaujolais. The ancestral method captures the carbon dioxide of the primary fermentation in tank. When the fermentation reaches 7.5% alcohol, Alexandre drops the temperature to -2.0 degrees Celsius, halting the fermentation and capturing carbonation and any unfermented sugar. Wild Miss Méthode Ancestrale takes its name from the first thoroughbred filly that Henri Champliau bought in Deauville, Normandy. In 1955, she won the Prix Vermeille at Paris Longchamp.

Veuve Clicquot Brut Yellow Label Champagne
The modern day Maison of Veuve Clicquot possesses one of the finest champagne vineyards, both in terms of its size and the quality of its vines. Its 390 hectares are divided between 12 of the 17 Grands Crus, and between 20 of the 44 Premiers Crus that constitute the entire Champagne region. This exceptional heritage was built up over the centuries, founded upon the parcels first established by the founder, and added to by subsequent vineyard directors.
This Brut NV is aged for twice the time legally required, giving it a really biscuity, toasty flavour. Rich. Ripe. Citrussy. It's fresh but decadent. Perfect with canapés!

In 1989, two Burgundians, Jacques Seysses, founder of Domaine Dujac, and Aubert de Villaine, joined by their Parisian friend, Michel Macaux, went in search of new vineyards. After a long search, they discovered the Domaine du Logis de Nans in the Var, north-east of Marseille. In 2008 Triennes began its organic conversion with Ecocert which should lead to its certification in the near future.
The 2019 Domaine de Triennes Rose has a bouquet of strawberries and white flowers with hints of vanilla. It has the harmony and elegance that has earned world-wide appreciation of the rosés of Provence.
CHILLED OUT REDS
Drinking chilled red wine during the summer is a nice alternative to whites or rosés. 'Light and fruity' works best, not 'dark and oaky'. Chilled reds ideally should be light-medium bodied wine with ripe fruit flavours. Wines of this nature tend to be low in tannin because when served, chilled wines that are high in tannin become more astringent. They should have higher acidity, which makes the wine taste fresh. Avoid wines that are heavily oaked, as the oak can make the wine taste bitter when served chilled. The ideal temperature to serve chilled red wines is around 12ºC to 15ºC.
Always a name to trust in Beaujolais, the organically farmed Domaine Marcel Lapierre is now run by daughter Camille and son Matthieu. It was from 1981, under the leadership of Jules Chauvet, a researcher known and recognized in the Universities of California, that Marcel Lapierre decided to vinify without SO2 or yeast and to cultivate his vines organically: without chemical fertilizers or weedkillers.
Vibrant, pure cherry flesh shines through, supported by refreshing acidity, a hint of violets, a slight gamey tone and grippy fruit tannins.

Echeverria Gran Reserva Pinot Noir
Roberto Echeverría Jnr. has been the Chief Winemaker at Viña Echeverría since 2001. Inspired by his French heritage, Roberto's signature style produces wines with a combination of Old World elegance and New World energy.
Rich and elegant, this attractive Pinot Noir combines aromas of strawberries, black cherries, raspberries and dry plums with hints of chocolate and mocha. The palate is round and soft offering a rich texture and a lush finish.